The hosts, analysts, and casters of the English-language and Russian-language broadcasts are revealed.
The second season of the WePlay Academy League, a CS:GO tournament for up-and-coming esports players, will kick off already on September 28, 2021. The matches will be commentated on by professional talent teams in both English and Russian.
English-speaking talent crew: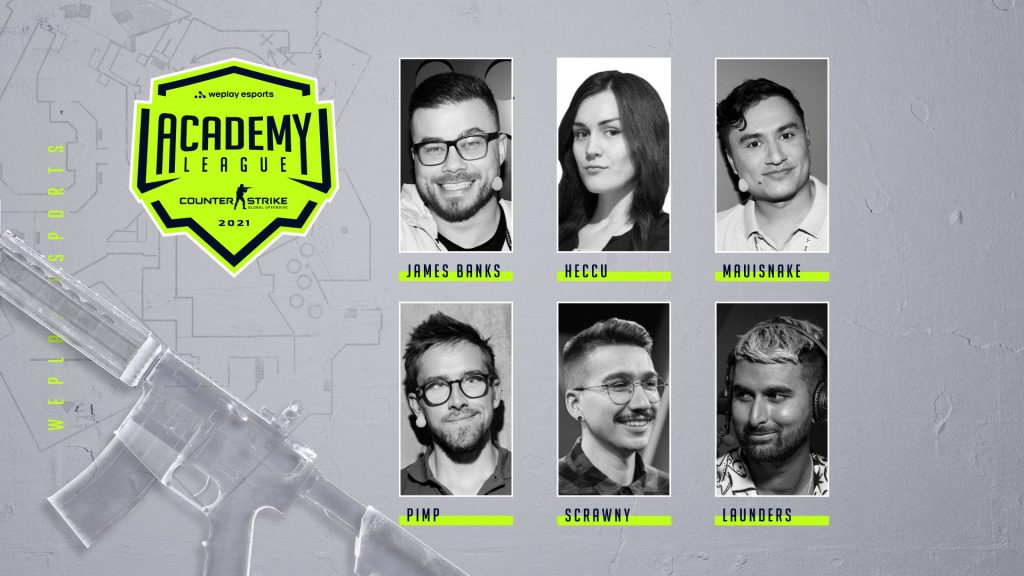 Hosts:
James Banks
Anastasija "Heccu" Tolmacheva
Casters and analysts:
Alex "Mauisnake" Ellenberg
Jacob "Pimp" Winneche
Conner "Scrawny" Girvan
Mohan "launders" Govindasamy
The English-language broadcast will be available on Twitch and our Smart TV app.
Russian-speaking talents: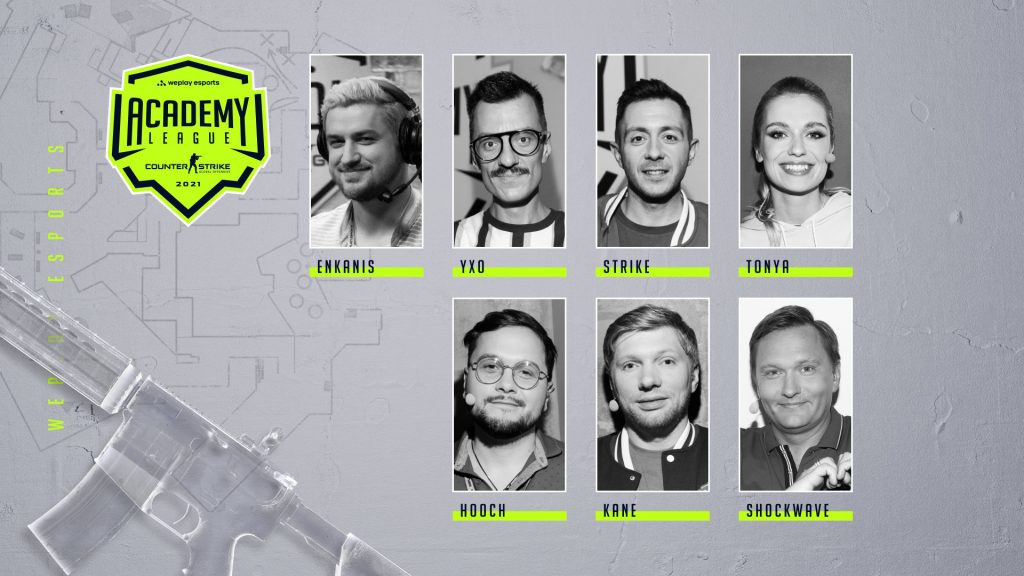 Host:
Casters and analysts:
Dmitry "hooch" Bogdanov
Oleksandr "Shockwave" Netreba
Mykhailo "kane" Blagin
Oleksii "yXo" Maletskyi
Aleksandr "Enkanis" Polishchuk
Yuriy "strike" Tereshchenko
The official broadcast in Russian will be available on Twitch.
The WePlay Academy League is a tournament for young esports players aged between 16 and 20, launched in partnership with leading CS:GO organizations. This is the second season of the project, which is going to run till November 14, 2021.